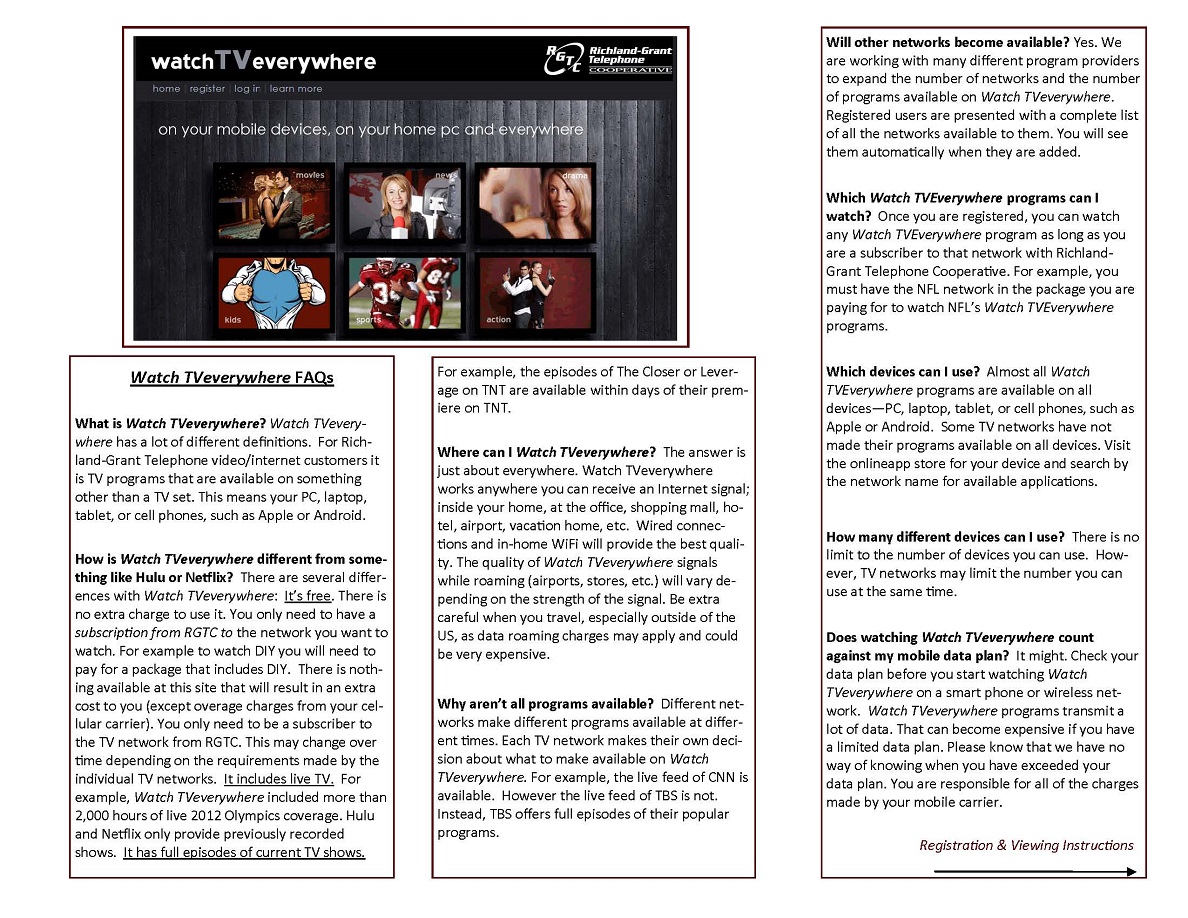 Registration for Watch TVeverywhere
You may visit https://youtu.be/Soy4rzfDflc to watch a 5 minute video about registration or go to www.watchtveverywhere.com to begin.
• Select your provider
· Click on "Register." You will need your account number & the correct spelling of the last name on the account.
· Provide an email address. This will be your username. This can be any valid email address.
*User name:____________________________
· Provide a password.
*Password: ____________________________
· Select a password reset question.
· Supply the answer to the password reset question.
· Click on Register.
· Now, check the email address you just provided. You will find an email message with your Watch TVeverywhere  activation link. Click on the link to complete the registration process.
· You are done and can begin to enjoy Watch TVeverywhere.
Login to Watch TVeverywhere
Begin your session of Watch TVeverywhere using your account username as your login & the password you provided.
· USING A WEB BROWSER - Go to www.watchtveverywhere.com and enter your email address as the login and then enter your password. Then click the log of the channel you want to watch, and select programming from the on-screen menu.
· USING A MOBILE DEVICE –  Download the free app from each network you want to watch. The first time you use a new app on your device, you will be prompted to select Richland-Grant Telephone Cooperative from a list of providers and enter your Watch TV Everywhere account. Select the TV Network you want to watch and choose from the list of the available programs
*It is important that you keep your username and password confidential. Use of your credentials by others will result in loss of Watch TVeverywhere privileges.